International Missionary Update: US-Mexico Border Ministry with Mark Adams and Miriam Escobar
By Cal Sawyer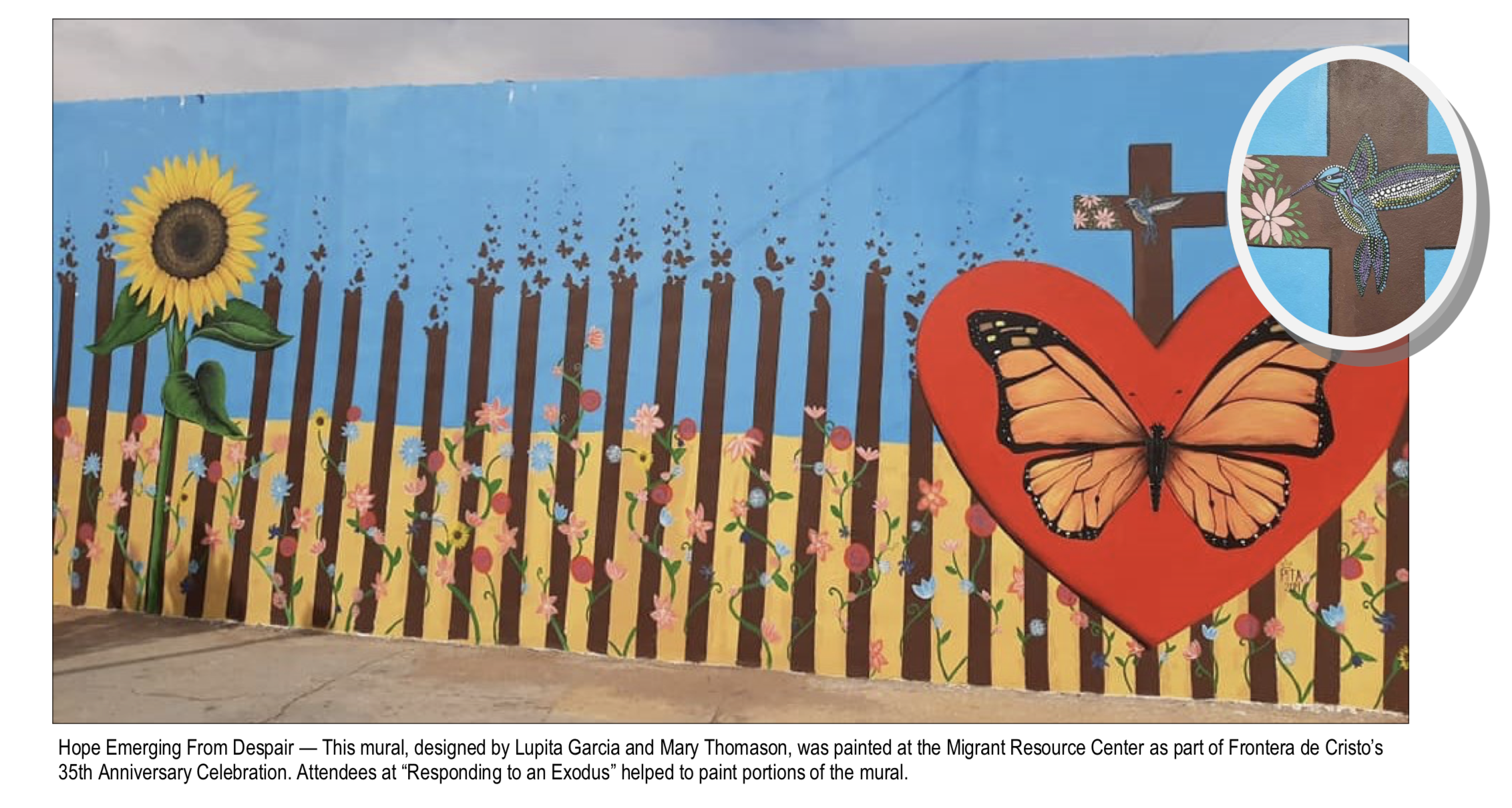 Foothills Presbytery member churches have a longstanding legacy for supporting the work of international missionaries via Presbyterian Mission. Your financial contributions assist with sharing God's love in many countries including Congo, Haiti and on the US-Mexican Border. I have communicated with missionary Mark Adams and received an update on their ministry, which I'd like to share.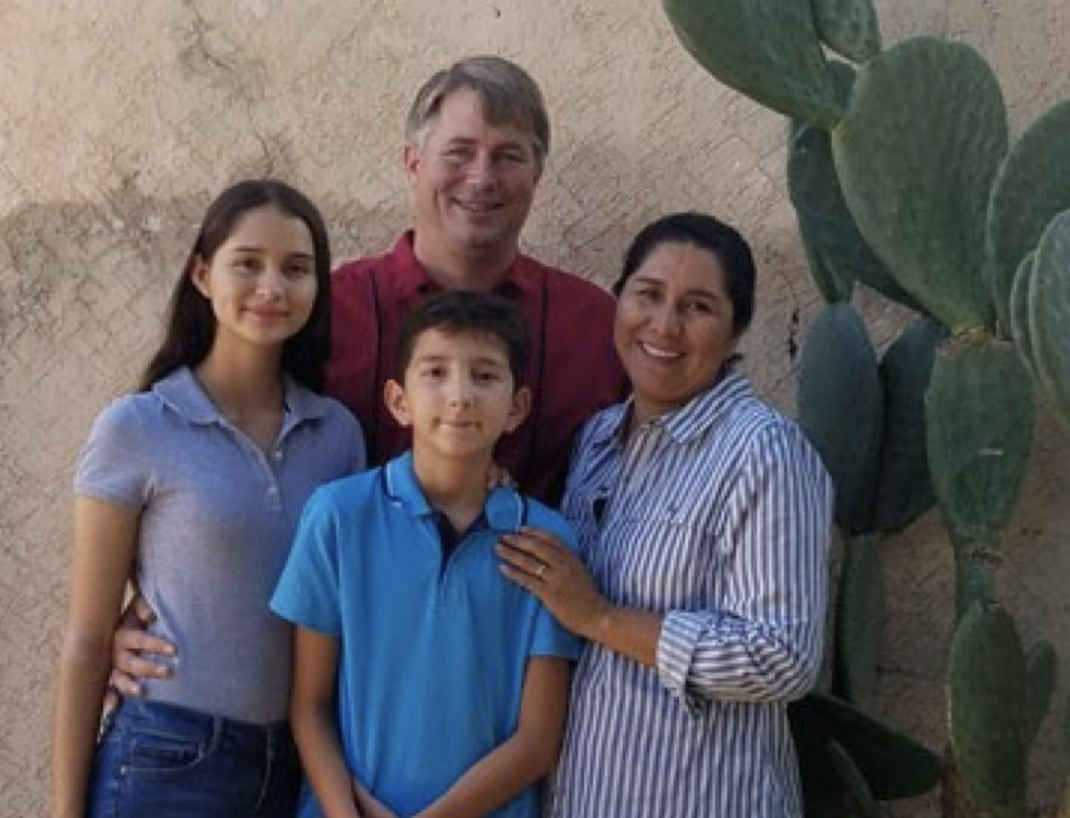 Fort Hill Presbyterian Church began their official support of Mark Adams and Miram Escobar's border ministry a decade ago in 2010. Mark is involved with church development, health, family counseling, and mission education in the Agua Prieta region of Mexico, near the border with Arizona. Over the past year, they have focused much of their energy on large numbers of families fleeing extreme violence and poverty. Mark said "We are grateful to God for the light that shines in unexpected places, the light that allows us to see and experience the hope in the midst of despair; peace in the midst of a conflicted border; joy in the midst of a community beset with sadness; and love in the midst of a world filled with fear and hatred." Profound and meaningful thoughts on refugees and human migration.
Mark also shared his gratitude specifically for their partnership with FHPC. As you might expect, the current pandemic has affected their ministry and their ability to travel and requires them to shelter in place for the immediate future. "In addition to not wanting to leave Mexico at this time", Mark said, "we want to be 'present' with our partners in the midst of this crisis. While we know that we will be separated from them in this time of physical distancing with no gathered worship, or vigils, or events or meetings or meals, the message that we would give to our partners by removing ourselves from the community and separating ourselves geographically from them in a time of crisis is not something that we feel called to do. We believe in the importance of being a "presence of peace" in the midst of crisis– whether that be cartel violence or of a pandemic violence. Pray that we can figure out what it means to be a presence of peace in this time."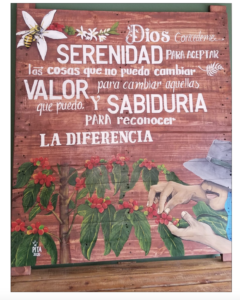 Even in a different country, like most of us, Mark and his family have been adjusting to quarantine life, working and schooling from home. He says they have been spending more time on the patio, reading, gardening, throwing a baseball, cooking together, and "being more attentive to the incredible skies out here whether the spectacular sunrises and sunsets; or moon rises; or last month's Lyrid meteor shower when Nathan and I climbed up on the roof to watch– amazing that people have been watching this annual shower for at least 2700 years."
Missionaries lead lives like ours in many ways. If you'd like to read their newsletter or find out more about their ministry, visit here: e-letter of Frontera de Cristo. Mark also asked that I pass along a link so interested individuals can participate in their Coffee, Conversations and Compassion campaign.
I want to close with thoughts that Mark shared: "Miriam and I are grateful to God to serve with Frontera de Cristo, a community of faith that seeks out places of darkness, trusting that God's light will be manifest and shine in and through us. We are grateful for your partnership in ministry that gives us the opportunity to accompany a community where the darkness sometimes can seem overwhelming, and yet the light of Christ shines."
Cal is in Elder at Fort Hill Presbyterian Church, Clemson, SC.
https://media.myworshiptimes22.com/wp-content/uploads/sites/6/2020/07/16165837/frontera-de-cristo-7-16-2020-3.png
818
1070
dfoster
http://foothillspresbytery.org/wp-content/uploads/sites/6/2017/01/header_wh.png
dfoster
2020-07-20 01:00:17
2020-07-18 15:50:02
Update on Frontera De Cristo