By: Reverend Audrey Reese
"The Spirit of God has made me, and the breath of the Almighty gives me life." ~Job 33:4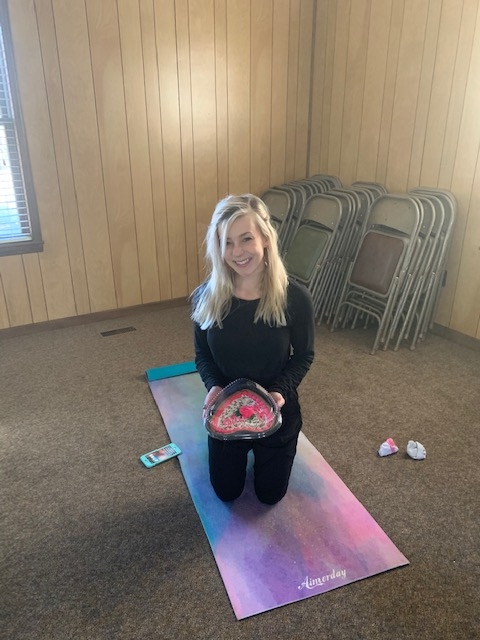 On January 7th, 2019, a diverse group of women gathered in Gossett Hall. These women ranged in age and ability, political ideology and faith formation. Among us were almost 18 year olds and nearly 80 year olds. One woman came in and said, "I can get down, but you're going to have to get me back up."
What type of church gathering would require someone to make such a statement? Holy Yoga. Lead by young Clara, a newly certified Yoga instructor and a child of Westminster Presbyterian (Westminster,) this group of diverse women began a spiritual and physical journey of stretching our faith.
Clara began our weekly gatherings with Scripture, and after some stretching and strength training, she gave us a minute to catch our breath (literally) and read more Scripture. The first week, Clara took it easy on us, and focused on stretching and breathing. She found various Scriptures about breath, including the Scripture above from the book of Job, and asked us to think on that—what does it mean that God's breath is the breath of life?
As our joints snapped, crackled, and popped, we couldn't help but let out a grunt or a giggle. In most studios, many of us inexperienced yogis might have been reprimanded, or at the very least given a hard stare. But Clara embraced the noises coming from those of us a little less flexible. In the first session, a very devout woman who takes all things seriously leaned over as she was attempting to get into "Downward Facing Dog," and said to me, "Where's the floor?" I couldn't help but let out a loud guffaw. Soon all of us were giggling.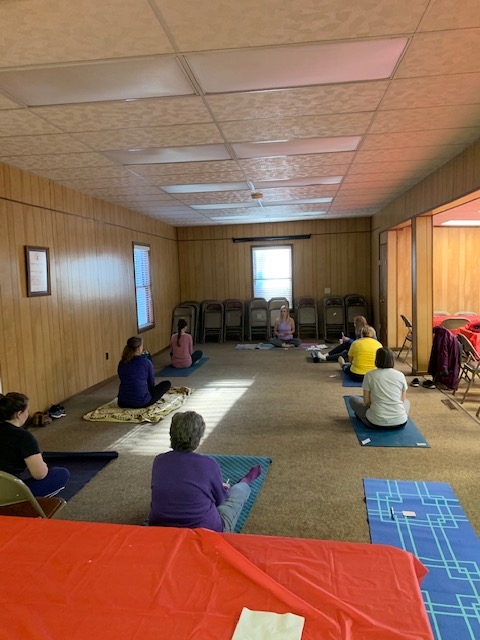 And yet, as we met each week, we got a little more serious, were able to stretch a little further, and embraced something new. At our last Session, Clara, who has become quite the preacher, read from 2 Corinthians 12: "But he said to me, 'My grace is sufficient for you, for my power is made perfect in weakness.' Therefore I will boast all the more gladly about my weaknesses, so that Christ's power may rest on me." Clara began our final session with a statement on how society teaches us to "fix" our perceived weaknesses, but God calls on us to rely on God's grace to sustain us and make us stronger. She even went so far as to say that we are made perfectly in God's image, just the way we are. As someone who is currently dieting and trying to lose a little weight, I felt like I had just heard a three minute sermon. It was a powerful and humble moment to hear a child of God, one raised in my church, proclaim such a powerful word and bear witness to God's grace, love, and mercy.
But here's what stands out to me about this small,but mighty in Spirit church: A thriving church will try new things, and not be afraid to embrace something that may seem "secular" or "different." We had some folks drop off throughout the month, mostly because of physical limitations, but that nearly 80 year old who couldn't find the floor found a chair, and learned how to use the chair to achieve a modified downward facing dog. It was beautiful to me to watch these women gather weekly and share silence, breath, and meditation with one another. We were studying God's Word but we didn't have to talk. (That was a big bonus for one woman, who is a licensed therapist and spends most of her day talking.) We were stretching ourselves physically and exploring new aspects of our faith. We laughed and giggled when a pose was uncomfortable or we found ourselves flopping to the ground during the "chaturanga" thing that lead us to a lower plank and back onto the ground.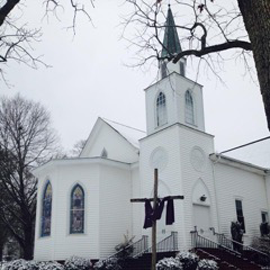 And as we ended our final session in the prayer pose with a "Namaste," I couldn't help but give thanks to God for this special church that is so willing to be organic in how we do ministry.
https://media.myworshiptimes22.com/wp-content/uploads/sites/6/2019/02/20135058/Westminster-Westminster-snow80x80.png
80
80
dfoster
http://foothillspresbytery.org/wp-content/uploads/sites/6/2017/01/header_wh.png
dfoster
2019-02-04 14:15:58
2019-02-19 13:12:06
Stretching our Faith in Westminster