Small(er) Church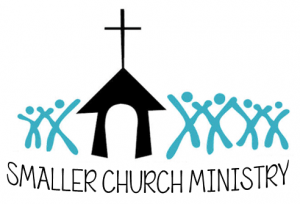 We are asked over and over about church transformation, revitalization, assessments, consultants, etc. All with the underlying theme reflecting the challenges of ministry in the 21 Century context: Financial Resources, membership loss, committed volunteer leaders, worship, spiritual formation, support for Pastors, etc.
This is a great visual image which captures the clear challenge many of us our facing in our churches. While we have been busy serving, in the name of Christ, the sands have been shifting beneath our feet. There are no one-size fits all solutions to bridge our way back across the waters. The first step is conversation, awareness, and  then facing the reality of adaptive change.
Taking part in the Foothills Small Membership Church forums is a way to begin. It is your chance to sit around the table with members and leaders of other small churches in our Presbytery and share ideas and possibilities about ways we can all "do church" together.
For more information
SMALLER WORSHIPPING COMMUNITIES and CHURCHES
31 of Foothill's Presbytery Church have fewer than 100 members.
Though small in size and budget, we know that many these congregations make an enormous impact in their communities.
Goal of gatherings:
Foster relationships between churches and church leaders,
Engage in a sustained conversation centered around 5 areas of need:

WHO WE ARE? ~ Church assessment, ~ Community assessment,
WHAT DO WE NEED? ~ Leadership models,
WHAT DO WE DO? ~ Shared mission/ministry
WHAT DOES THAT MEAN? ~ Rebuild or Hospice and
HOW DO WE CELEBRATE? ~ Connections & Celebrations
Provide a forum for sharing STORIES:

What is working well?
Where we need further support, resources or information?
How do we Equip, Nurture and Connect our small churches in Foothills Presbytery?