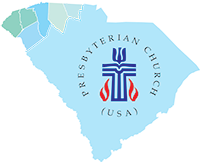 Greetings from Foothills Presbytery in the beautiful foothills of the Blue Ridge Mountains in South Carolina!
As I announced at the Fall 2014 Polity Conference, in the aftermath of the 221st General Assembly a diverse group of Ruling and Teaching Elders came together to form a General Assembly Reform group.
Coming from a breadth of theological and ideological perspectives there was a great agreement among us that the Presbyterian Church USA needs to enter into a time of reformation and modernization.
The group discussed at length both the dysfunction in the denomination, but also the serious need for the Presbyterian Church to update its practice to meet our 21st century context. In this regard the group considered as many as ten different overtures aimed at reformation and modernization and a plan to engage every presbytery, synod and the General Assembly in a sustained process to accomplish this.
Over the past 10 months a packet of overtures addressing the need for reform, have been passed on to Synod and Presbytery Executives and Stated Clerks across the country, to the Office of General Assembly leaders, the Clerks of Session and Pastors of Foothills congregations, and to other groups for conversation and discernment.
Hopeful in Jesus Christ, we would like to gather for General Assembly in Portland in 2016, with a renewed commitment and a new clarity about what it means to be reformed and always being reformed by the WORD of God.
In that Living Hope we commend our work to you and pray that the Presbyterian Church USA will find new strength and purpose for the days ahead.
Gordon Raynal
Interim Presbytery Pastor and Stated Clerk
https://media.myworshiptimes22.com/wp-content/uploads/sites/6/2015/06/20140613/PC-logo-with-state-copy.png
162
200
Susan
http://foothillspresbytery.org/wp-content/uploads/sites/6/2017/01/header_wh.png
Susan
2015-06-21 16:00:13
2015-07-21 20:50:29
Reforming GA Background