Gordon W. G. Raynal, Stated Clerk
April 17, 2017
Introduction: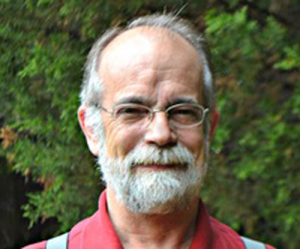 Foothills Presbytery is the 14,442 Active Confirmed members and their children (2015 Statistics), and the 144 Teaching Elders (Installed, Supply, Presbytery Staff, Validated Ministries, Temporary and Honorably Retired) in the 58 Particular Congregations in Oconee, Pickens, Anderson, Greenville, Spartanburg and Cherokee Counties in Upstate South Carolina.  Foothills Presbytery is you, and me, and all of us together.  Last August we voted to approve the report of the Discernment Task Force and their recommendation that we adopt a new model for being and doing presbytery.  The old model based in a hierarchical, program oriented, corporations style of practice had served us well for decades, but it was worn out, too expensive, and really did not suit our circumstances in the ongoing 21st century.  And so after two and a half years of study, conversation and work, we approved a model that we have called "a Covenant Relations Model" of Presbytery.  Centrally we gather to carry out the requirements of our Constitution that define who we are as Presbyterians.  And outwardly we gather in our congregations and in regional gatherings to engage the Call of Christ to be faithful stewards of His mission and ministry for His Church and for the world.
Gatherings (Part One):
The new "Covenant Relations Model" is all about growing, building and sustaining relationships between our congregations, members and pastoral leaders.  Gathering as the whole body is critically important to our shared life.  As you will note in their report, the Coordinating Council approved the sites for Presbytery through the end of 2018.  Let me share several aspects of our conversation about approving the sites:
Next year we will move from the two Tuesday and two Sunday meetings a year to three meetings.  Per our new Manual of Administrative Operations all of our meetings will be four part events.  In the old model the focus of Presbytery meetings was first and foremost "to gather to do business."  Our new model will focus on worship, business, food and fellowship, and a special event.  Last November at First Greer we had a combined food, fellowship and special event focused around Café Justo and our border ministry with our neighbors to the south.  In January the special event was about our history, heritage and identity as Reformed and Presbyterian Christians.  And we were also privileged to have a 4-day interaction with the GA Advisory Committee on Social Witness Policy.  For this, our Spring 2017 meeting, our Stewardship Working Group will be leading us in a combined program on stewardship and campus ministry.  Looking towards next year, the May Saturday meeting will bring us together to do a hands-on mission event about hunger.  For that Presbytery day we want to begin with the mission event and encourage the participation of our children, youth, college students and adults to start the day with the special event, then do the business before us, then fellowship around tables together, and conclude with worship.  The Coordinating Council wants to hear from you about what special events you would like to see.  Please send your suggestions to the office.
You will also note that Council approved two meetings at Eastminster next year.  One reason for this is the centrality of Eastminster.  Another reason is that we want more of our Ruling Elder Commissioners to visit the Presbytery office and our wonderful Resource Center.  As we start the three meetings per year model we wanted to do this in the first year of this practice.  With three meetings a year, then in 2019 we'll return to the practice of a meeting in the East Region, a meeting in the Central Region and a meeting in the West Region.
Communications:
In any and every organization communication is very important, but in the new model it is key.  Your Presbytery staff has worked hard to update and improve our website and our newsletter.  We also have social media presence on Facebook and Twitter.  In the last two Presbytery Docket Packs we have included a one page summary of our Foothills Presbytery Mission, a one page diagram about our structure, and a one page information page about our website and newsletter.  We will continue to include these resource pages in the Docket Packs in order to aid Sessions, pastors and non-ordained church professionals.  All of these are rich resources.  Legally we cannot sign people up to receive the newsletter, so we want to urge every congregation to have a sign-up drive.  It is fast and easy to sign up.  This will not only help us get the news out and share our Presbyterian way, it also can be an important part of building a richer and deeper web of relationships as we seek to be faithful to Jesus Christ.
https://media.myworshiptimes22.com/wp-content/uploads/sites/6/2017/05/20140034/Gordon-Headshot.png
415
500
dfoster
http://foothillspresbytery.org/wp-content/uploads/sites/6/2017/01/header_wh.png
dfoster
2017-05-04 20:02:09
2020-03-23 13:06:56
Living Into the New Model Transition Report – Part One