"There are different gifts,
but the same Spirit who gives them.
There are different ways of serving God,
but it is the same Lord who is served.
Each one of us is given a gift by the Spirit,
to use for the common good.
Together we are the body of Christ,
and individually members of the body of Christ."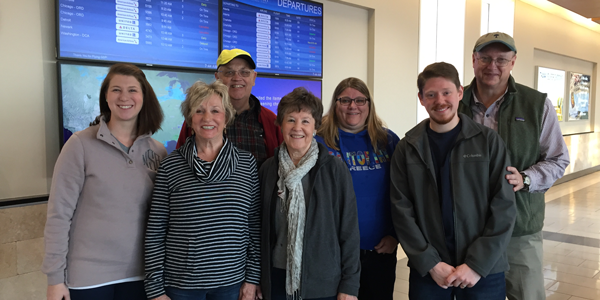 Friends, we have eight participants in the February 2018 Frontera De Cristo trip to the US/Mexico Border. They come from across our Presbytery and range from young to old. They left SC on 2/9 to travel to Douglas Arizona for a week of Education and awareness, which focuses on building relationships and understanding across borders. Our group will be reflecting on how to live and out of our biblically and theologically understanding of what it means to be disciples of Jesus Christ when borders divide. They return February 16th.
Please keep them in prayer…
Gracious God, we present our hopes for these specially commissioned travelers. In every age you have chosen servants to speak your word in unique and special and various ways. We thank you for these people whom you have called to serve you. Give them each special gifts to do their special work. Fill them with the Holy Spirit so they may accept all they confront, and be faithful and joyful in their task. Bring them safely home and then let their experience further enrich us so that we, too, may better serve you. Amen.
https://media.myworshiptimes22.com/wp-content/uploads/sites/6/2018/02/20135400/MissionTeam85x85.jpg
85
85
dfoster
http://foothillspresbytery.org/wp-content/uploads/sites/6/2017/01/header_wh.png
dfoster
2018-02-09 13:50:43
2018-07-02 13:09:22
Frontera De Cristo trip to the US/Mexico Border