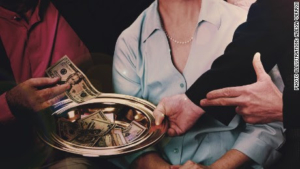 What do you do when you can't pass the offering plate? Generosity in Uncertain Times
Zoom Meeting
Thursday April 16, 12:00 – 1:30
The COVID-19 has changed our day to day lives in so many ways. We are finding new ways to function as God's gathered people.
You are invited to a town-hall style conversation for Pastors, Clerks, Elders, and other church leaders to talk about how we nurture a culture of generosity when we in the midst of economic challenges.
Topics to be discussed:
Engaging conversation about generosity in time of crises.
Messaging: Where & how to message without offertory.
Giving Tools during a time of socially distance.
Best Practices during this time (picking up mail, counting funds, payroll, etc.).
Communication practices (Appreciation, and ministry connections).
Kind Words and opportunities for the anxious who may not be financially able.
Stewardship impact on the rest of the year Calendar planning.
Time for questions and reflections with presenters (via zoom chat).
Primary Presenters:
Olanda Carr- Senior Ministry Relations Officer with the Presbyterian Foundation
Paul Grier – Vice President (Project Regeneration) with the Presbyterian Foundation
Other guests
Debbie Foster – Presbytery Leader & Stated Clerk, Foothills Presbytery
Gordon Raynal – Associate Stated Clerk, Foothills Presbytery
Stan Reid – Treasurer, Foothills Presbytery
Dennis Lathum – Chair, Stewardship and Finance Foothills
Warren Templeton – Operations & Bookkeeping, Foothills Presbytery
Emily Marr – Business Administrator, First Presbyterian Anderson, SC
Date/Time
Date(s) - Apr 16, 2020
12:00 pm - 1:30 pm