Dr. Erskine Clarke to speak at The Clinton Presbyterian Community January 30.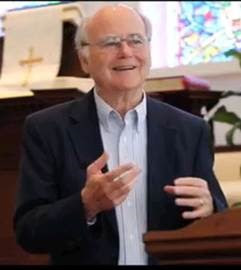 Dr. Erskine Clarke, a Columbia, South Carolina native, is a Professor Emeritus of American Religious History at Columbia Theological Seminary where he served for 35 years.
He is internationally known writer, speaker and consultant. Two of his books, The Dwelling Place: A Plantation Epic (2005) and By the Rivers of Water (2013), have received numerous national and international literary awards.
His latest book, By the Rivers of Water explores slavery, abolition, and colonization through the experiences of a South Carolina slave-owning couple who migrated in 1834 across the Atlantic to mission in Liberia. Clarke offers a superbly researched and engagingly written history of the Wilsons' daring adventures and idealistic dreams in connecting the people of two continents. A sweeping transatlantic story of good intentions and bitter consequences, this book reveals two distinct worlds linked by deep faiths.
Dr. Clarke will be speaking in the Chapel at The Clinton Presbyterian Community, 801 Musgrove St, on Wednesday, January 30 at 10 AM and 1 PM. . For more information, contact 
Jim.Caprell@PresComm.org
. or 864-939-0747.
Date/Time
Date(s) - Jan 30, 2019
10:00 am
Location
The Clinton Presbyterian Community