Nominations Committee

Composition: 9 persons elected by Foothills Presbytery: six Ruling Elders and three Teaching Elders. (At least one person should be nominated from each of the three Regional Gatherings of Presbytery.) A member of the Representation and Review Committee will be an ex-officio member and attend all meetings.
The Nominating Committee nominates persons to fill all vacancies on continuing committees, councils, boards, and other bodies that require election by the presbytery. (G-3.0111)
Responsibilities:
Paying attention to:

The nomination of equal numbers of women and men,
Implementation of the Book of Order's principles of inclusiveness in G-3.0103 (in consultation with presbytery's Committee on Representation and Review),
Consultation with chairpersons of teams and committees concerning committee members who might be inactive and/or suggestions for new persons who might serve, this committee will nominate persons to serve in the following capacities:

As officers of presbytery, including the moderator of the Coordinating Council
Members for all committees and their chairpersons
Commissioners to the General Assembly, following the procedures adopted by presbytery and outlined in the Presbytery Manual, Appendix V.2.6.
Commissioners to Synod
Members of boards of institutions supported by the presbytery, synod, and General Assembly.
This committee will nominate persons for General Assembly committees and agencies as required.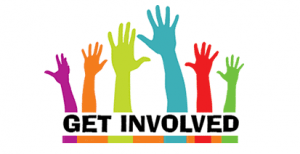 Input from our churches is essential as the Nominating Committee seeks to fulfill its responsibilities. Your interest in service within the structures of Foothills Presbytery and completion of this Nominee Questionnaire will be helpful and will be much appreciated.
Please complete this form, checking the committee(s) in which you have an interest in serving or those Pastors/Elders who you suggest serve on behalf of your church.
A description can be found on the  Nominations Committee Suggestions Form for each committee. Most officers serve three-year terms and typically meet once a month. You do not have to make a suggestion for each committee.
***Please note: You may access the PDF version of this form simply by clicking on the form title above or here: Nominations Committee Submission Form. 
Once you begin completing the form, you should use "Save as …" to create a new file (i.e. "NomForm.pdf") then attach to an email or print and return to:
LeAnne White, 2242 Woodruff Road, Greenville, SC 29607
Or email to: lwhite@foothillspresbytery.org
Office: 864-288-5774 |Fax: 864-288-5778