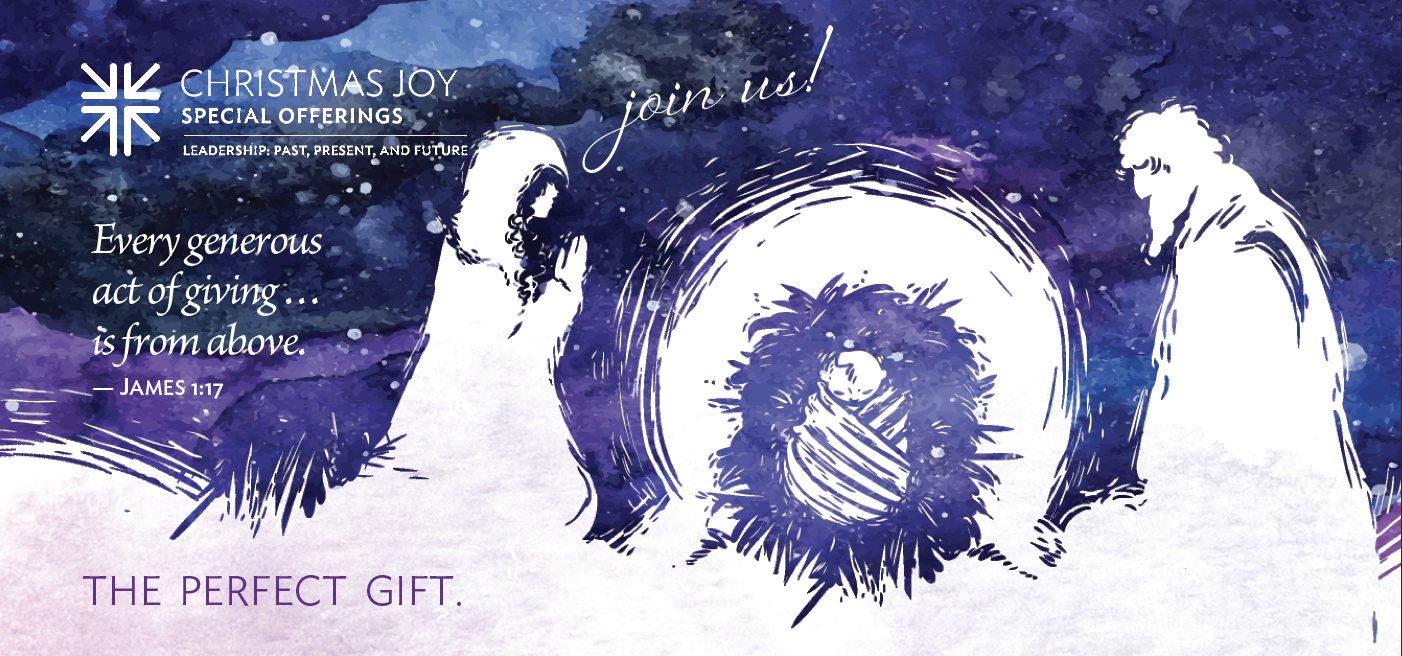 Christmas Joy Offering Season begins this coming Sunday, December 2 and will continue through December 23. PCUSA offers resources to use before, during and after to promote Christmas Joy in your congregation.  Visit http://specialofferings.pcusa.org/christmasjoy.html for links to materials and resources.
47% (or 28 out of 59) churches in Foothills Presbytery gave last year.
The Christmas Joy Offering is traditionally received during the Advent Season. However, you can help sustain the important PC(USA) ministries and programs that are supported by the Christmas Joy Offering by making an online gift at any time throughout the year. Checks can be mailed care of Presbyterian Church (U.S.A.) to P.O. Box 643700; Pittsburgh, PA 15264-3700.
The Presbyterian Church (U.S.A.) reflects God's gift to us, through the Christmas Joy Offering, with generous gifts supporting church leaders among us, retired, present and future, who have pointed us to God. For church workers in need of financial help, whether due to declining health or a catastrophic event, such as the Hurricane Maria
in Puerto Rico, Christmas Joy provides for those needs through the Assistance Program of the Board of Pensions. Even as we support our current and former church leaders, God is calling new leaders for our Church and world, through the ministry of Presbyterian-related schools and colleges equipping communities of color.
For students receiving scholarships and support at Menaul and Presbyterian Pan American secondary schools, and Stillman College, a Historically Black College, the generosity of Presbyterians means a brighter future and enhanced opportunities to use their talents and skills to serve God, the Church and the world for years to come.
We can never match God's perfect gift in Jesus, but through the Christmas Joy Offering, we can testify to who we have known God to be. Our perfect gift comes from above. Our gifts reflect our generous God. Our gifts support leaders in our Church and world — past, present and future.
https://media.myworshiptimes22.com/wp-content/uploads/sites/6/2018/11/20135209/CJOY_small85x85.jpg
85
85
dfoster
http://foothillspresbytery.org/wp-content/uploads/sites/6/2017/01/header_wh.png
dfoster
2018-11-26 08:15:58
2019-02-19 13:12:06
Christmas Joy Offering Season Begins This Sunday